How to Choose a Kitchen Remodeling Company
Embarking on a kitchen remodel is an exciting journey, one that can significantly enhance the value and aesthetic of your home. Choosing the right kitchen remodeling company or kitchen renovation contractor is crucial to ensuring that your dream kitchen becomes a reality. With the right team, the remodeling process can be smooth, efficient, and, most importantly, successful.
Understanding the Basics of Kitchen Remodeling
Firstly, it's essential to comprehend the basics of what a kitchen remodel entails. It's not just about replacing old cabinets or countertops; it's a comprehensive process that can involve structural changes, such as knocking down walls to create an open floor plan, or updating the plumbing and electrical systems to meet current standards.
The Importance of Selecting the Right Company
Next, you should understand why selecting the right kitchen remodeling company is critical. The right contractor will ensure that all the technical aspects of the remodel are handled proficiently, that all your desired features are incorporated, and that the entire project stays within your budget.
Identifying Your Kitchen Remodel Needs
Define the scope of your remodel: Are you looking for a full-scale renovation or just a cosmetic update?
Set a realistic budget: Know how much you can afford to spend on your kitchen remodel.
Envision your desired kitchen: Consider the style, functionality, and features you want in your new kitchen.
The Search for a Kitchen Remodeling Expert
When it's time to select a kitchen remodeling company or kitchen renovation contractor, consider the following steps:
Step 1: Do Your Research
Begin by conducting thorough online searches, reading reviews, and asking for recommendations from friends and family. Look for companies with strong reputations and a portfolio of completed projects.
Step 2: Check Credentials
Always check the credentials of the kitchen remodeling companies you are considering. This includes verifying licenses, insurance, and any certifications they may have.
Step 3: Schedule Consultations
Next, schedule consultations with at least three companies. This will give you a sense of their work style and whether they're a good fit for your project.
Step 4: Ask the Right Questions
During consultations, ask about their experience, approach to design, project management, and how they handle unexpected issues.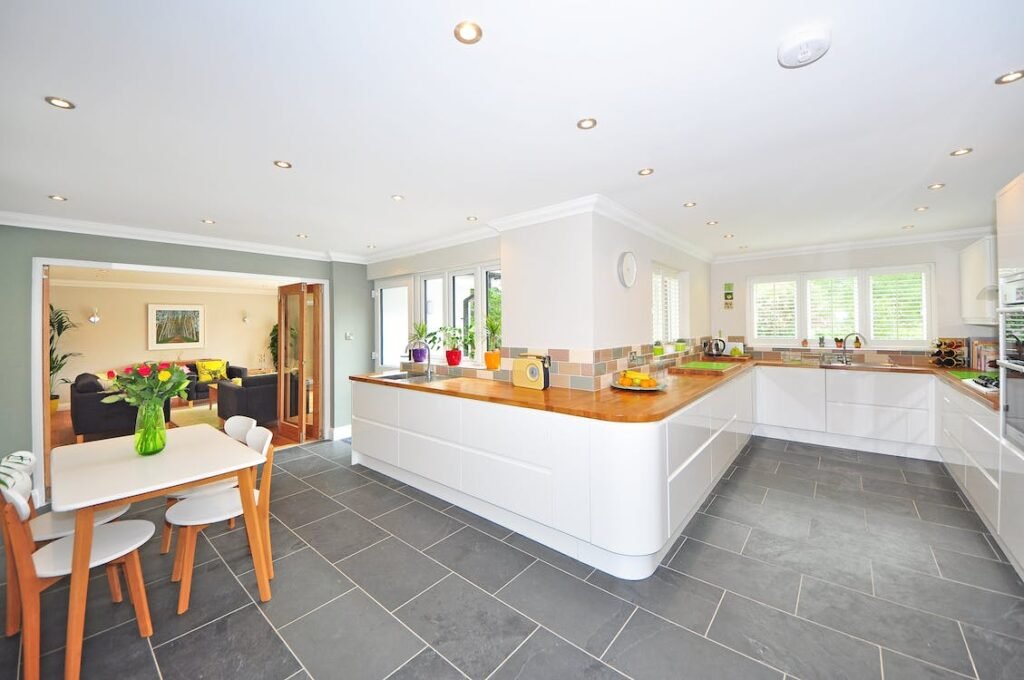 Evaluating Proposals and Quotes
After the consultations, you'll likely receive a proposal and quote from each kitchen remodeling company. Evaluate these carefully, considering not only the cost but also the timeline and the company's understanding of your vision.
Making the Decision
Making the final decision on which kitchen remodeling company to hire is significant. Consider their professionalism, transparency, and the value they offer for their price.
The Role of a Contractor Architect
Now, let's talk about a key consideration: hiring a contractor architect. This professional combines the design savvy of an architect with the practicality of a contractor. For instance, they can make design decisions that are not only beautiful but also structurally sound, often resulting in a more cohesive and efficient remodeling process.
The Human Touch in Kitchen Remodeling
Adding a human life experience, kitchen remodeling is not just about improving a space; it's about creating an environment where memories are made and cherished. A good kitchen remodeling company understands this and listens to your stories and needs, making sure that the heart of the home reflects the life lived within its walls.
Choosing a Kitchen Remodeling Company in NYC
Lastly, if you are in the NYC area and considering a kitchen remodel, look no further than ArchiBuilders. As a construction company led by an architect, they bring a holistic approach to kitchen remodeling, ensuring that every detail is meticulously planned and executed with precision.
In conclusion, selecting the ideal kitchen remodeling company or renovation contractor demands careful thought and time. Follow this guide to start your kitchen's transformation with a team that can turn your vision into a reality. For those in the NYC area, ArchiBuilders is ready to combine architectural creativity with practical construction expertise, promising standout results.
Remember, a kitchen remodel goes beyond just enhancing your home—it's about enriching your life and personalizing your space. With the right knowledge, choose a top-notch kitchen remodeling company or contractor architect for your project and step into this thrilling process with confidence.